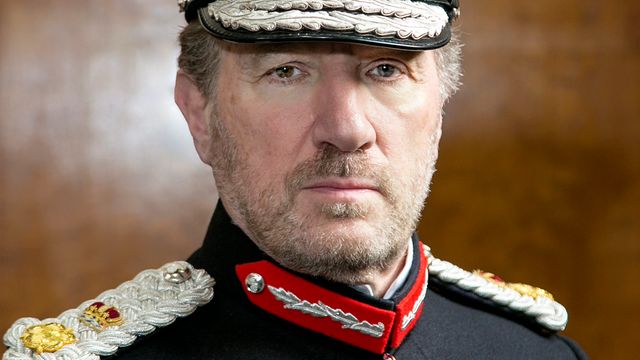 As we enter a new year – can it really be 22 years since the Millennium…? – under a cloud of uncertainty with the Covid Omicron variant on the rise, we are still looking forward to a unique year ahead.
Never before has a British monarch celebrated a Platinum Jubilee, marking 70 years on the throne.
Hertfordshire intends to fully participate in the celebrations – an event that may never be seen again – and much is planned by The Lieutenancy, councils and many other local communities, religious, education and business organizations. On Sunday, June 5 a Jubilee service is planned in St Albans Cathedral to celebrate Her Majesty's amazing 70-year reign and on Wednesday, July 6 a Jubilee concert will also be held in the Cathedral.
There will be street parties galore over the four-day holiday and beacons will be lit across the entire country and in many Commonwealth countries to mark this unique occasion.
Trees are being planted in Hertfordshire as a part of The Queen's Green Canopy, a wonderful initiative that will leave a lasting legacy across the UK to remember a remarkable monarch in the years and even centuries to come.
So far trees have been planted by councils, businesses, schools and colleges, and individuals across the county and I would urge any local school who has not yet engaged with this great initiative to get in touch as I and my Deputy Lieutenants would be delighted to join them at any tree planting ceremonies. We even have whole copses and woods being planted in the coming year.
There is no doubt that the start of 2022 will be difficult for many people as the new Covid variant takes hold and our so-called "normal" way of living is restricted as once again we learn to live with the pandemic.
However, we must look forward with a positive attitude and get ready for times when we can celebrate life and the life of those around us. No one can demonstrate that more than Her Majesty The Queen who has come through a very difficult year losing her husband and soul mate of 73 years.
Yet The Queen is once again seen with a smile on Her face and at the age of 95 still continues demonstrating the three pillars of her long life: service, duty and loyalty to the people of Great Britain. I hope we shall have the honour of welcoming members of the Royal Family to Hertfordshire in 2022 and who knows, we might even be blessed with a visit by The Queen herself.
One of the elements of the community that Her Majesty is keen to celebrate is youth, and young people will be a key part of the Jubilee celebrations. I very much look forward to engaging with schools, cadets, scouts and guides and other youth organisations as we all celebrate the life of our amazing monarch.
Hatfield House has played a very important role in Hertfordshire life during 2021 and will continue to do so in the Platinum Jubilee year.
As well as hosting a large number of events during the year, The Old Palace was the venue for the investiture of a number of British Empire Medals to Hertfordshire residents in July.
However without doubt the most significant event was the investiture of six CBEs, OBEs and MBEs in November combined with a reception for other winners of national honours. This is almost certainly the first time that Lord-Lieutenants have been asked to present such high national honours on behalf of Her Majesty and it was a momentous occasion.
Being invested in the very room used by Elizabeth I for her first council meeting as Queen in 1558 – some 463 years ago – is something quite special. I am indebted to The Marquis of Salisbury, a Deputy Lieutenant of Hertfordshire, for kindly hosting the event in his magnificent home.
Despite great plans for a special event sadly the centenary celebrations for Welwyn Garden City could not take place due to Covid restrictions.
I am certain however that both Hatfield and Welwyn will feature significantly in the Platinum Jubilee celebrations which are currently in the planning stages and I look forward to lighting beacons and attending garden parties around the area during the summer.
Let us hope that 2022 is a year of celebration and life.
(Courtesy Welwyn Hatfield Times)