British Empire Medal
The British Empire Medal was reintroduced in 2012 after a gap of nearly twenty years.
The Medal is awarded to recipients in recognition of the dedication and hard work so many provide to their communities and is presented by Lord-Lieutenants.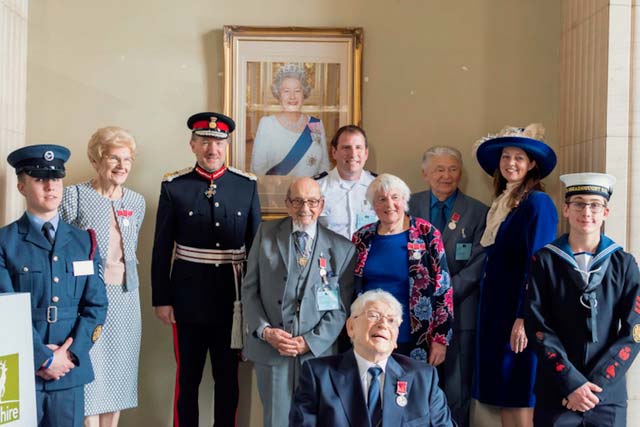 The Lord-Lieutenant with the six British Empire Medal recipients at the presentation ceremony at County Hall on 17th April 2018.