Lord-Lieutenant's Cadets
RAF Air Cadet: Cadet Flight Sergeant Hannah FINLAY - 1166 Welwyn Garden City Sqn.
I attended Queenswood School for girls from year 7 to 12 before moving onto North Hertfordshire College in 2018 to study Health and Social Care level 3 as well as having been a part of the RAFAC since 2015.
I attended 1166 (Welwyn Garden City) Squadron in Hertfordshire and Buckinghamshire every Tuesday and Thursday, and currently live in Hitchin. From this, I look forward to a career in the RAF as an RAF Medic as well as completing my year as one of the Lord Lieutenant Cadets for Hertfordshire.
RAF Air Cadet: Cadet Flight Sergeant Sebastian ROUTLEDGE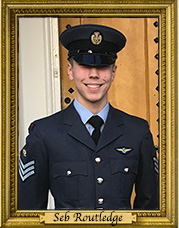 My name is Sebastian Routledge. I currently attend Berkhamsted School and I am in my final year of A-levels studying maths, geography and biology.
I joined my schools CCF at age 14 and since then, I have been involved with the RAF section for over four years. During this time I have flown Grob Tutors four times as well as completing my solo and cross country gliding endorsement. As I am in the CCF, I also lead during platoon attacks and TIBUA training with the Army section. I have also had the opportunity to experience damage repair and fire training with the Navy section in Portsmouth.
Over the next year I look forward to getting involved with the Lord Lieutenants duties within the local community.
Army Cadet Force: Cadet Staff Sergeant Harry LEVI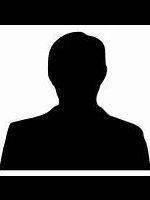 St John's Cadet Corporal Ugonna UMUNNAKWE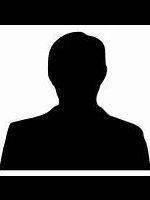 The Lord-Lieutenant thanks the retiring cadets-Cadet Staff Sergeant Williams, Able Cadet Coull and  Cadet Flight Sergeant Jenkins and Police Cadet Mansell for their hard work and support at numerous events during the last year and wishes them all well for the future.