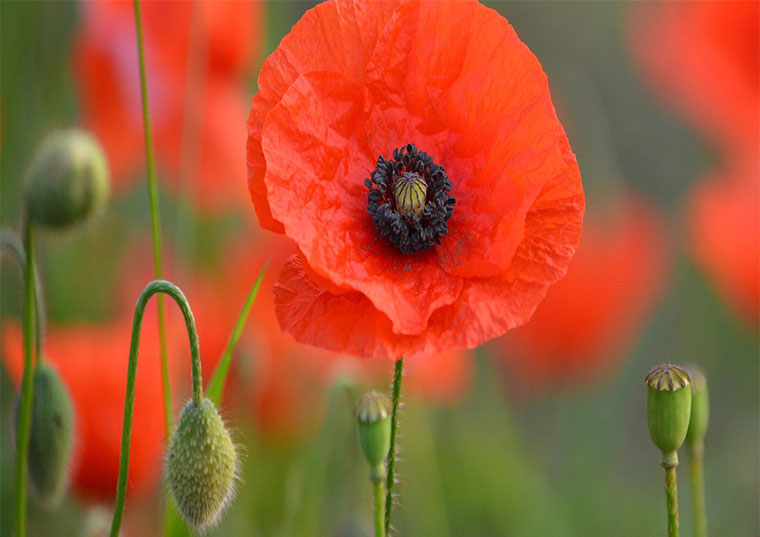 At eleven o'clock on the eleventh day of the eleventh month exactly 100 years ago-the guns fell silent to bring a close the First World War. The number of casualties of the conflict is disputed but some estimate up to 37 million soldiers and civilians were killed.
Whilst we commemorate the armistice every year on the 11th of November-this year is somewhat special being the centenary and in Hertfordshire there are a great number of events to mark the occasion.
A week earlier on Sunday  4th November a parade will be taking place followed by a chapel service at Haileybury School at 11.00 am to which all are welcome. A large number of military units and Cadets will be represented and I am delighted and honoured that the salute will be taken by Field Marshall Sir John Chapple GCB CBE – Chief of General Staff and an old boy of Haileybury.
There will of course be Remembrance Day services held all over the county-in towns large and small-and I hope that together with my Deputy Lieutenants-we will be able to attend the vast majority. This year over 1000 beacons are also being lit across the country in the "WWI Beacons of Light" commemoration to symbolize an end to the darkness of war and a return to the light of peace.  As the beacons are being lit at 7.00 pm-some towns are holding their Remembrance Day service in the late afternoon this year to precede the lighting of local beacons.
The Lieutenancy of Hertfordshire have produced an updated version of the wonderful film " A County at War-Life on the Home Front in Hertfordshire-The Centenary of Armistice Edition" which I would like every citizen of Hertfordshire-and its neighbours-to have the opportunity of seeing. After a premiere held at The Rex cinema in Berkhamsted in October-over 3000 copies of the DVD have been sent free of charge to every school and college, the majority of care homes, hospices, churches, synagogues and mosques, scouts, and many charities. This amazing piece of history is being shown in village halls and other establishments across the county. If anyone would like additional copies-please e-mail- acountyatwar@gmail.com
"For their tomorrow-we gave our today"