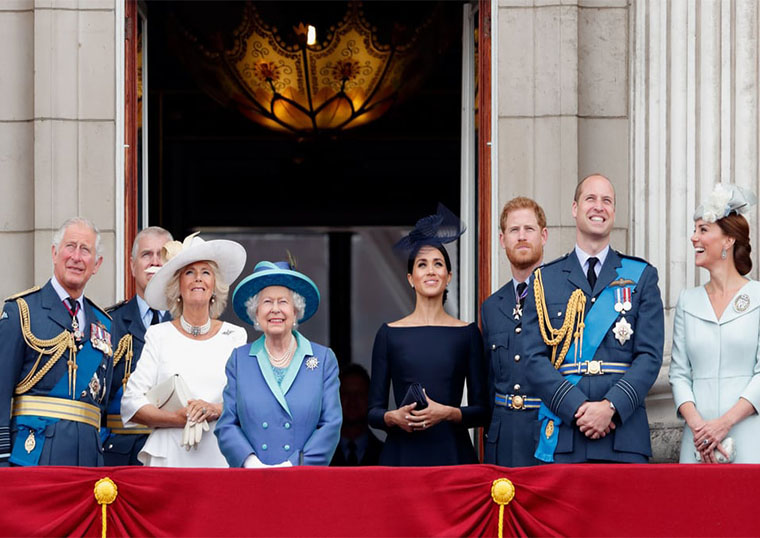 May and June are very busy for members of The Royal Family.
The entire world enjoyed the spectacular wedding in Windsor of Prince Harry and Meghan Markle on 19th May. Whilst the Lord-Lieutenants did not attend -I was asked to invite seven outstanding Hertfordshire citizens (and their partners) to attend as part of the 1200 public invitees nominated by The Lord-Lieutenants. I had a very difficult time deciding amongst great many inspiring people in the county and I know those who attended had a wonderful and memorable day.
The month has also seen the 65th anniversary of The Queen's coronation-on 2nd June 1953. I can't say I remember it that well as I was only 15 weeks old…!…However it was one of the largest events ever staged in Britain captured by the new world of television-and I know like most families-mine  were crowded around a tiny wooden TV box.
The month also sees the three Royal Garden Parties take place at Buckingham Palace and one at Holyrood house to which over 30,000 members of the public are invited as a way of recognising and rewarding public service. At each event at Buckingham Palace over 27,000 cups of tea, 20,000 sandwiches and 20,000 slices of cake are served.
Did you know that anyone can be nominated to attend a Royal Garden Party through the office of The Lord-Lieutenant-please refer to the website  https://lord-lieutenant-herts.org.uk/  to find out how to nominate someone from Hertfordshire.
The month also sees Trooping the Colour marking The Queen's Official Birthday and the end of June sees Royal Ascot week. Apart from these events, many members of The Royal Family are travelling all over the UK and The World promoting and supporting so many good causes.