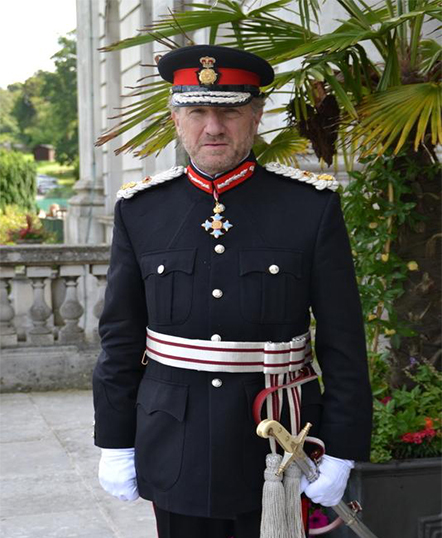 A virtual Book of Remembrance has been set up to help provide comfort for those who have lost loved ones during the coronavirus pandemic.
Hertfordshire's Covid-19 Book of Remembrance has been established by the county's Lord-Lieutenant Robert Voss to allow the bereaved to write online tributes to relatives or friends who have died as a result of the disease or otherwise.
Introducing the book, Mr Voss writes: "Because of the characteristics of the disease, those who have lost members of their families, or their friends, have not been able to be with them when they died or been able to hold a proper funeral or memorial event, leaving jagged edges of grief which will be difficult to heal.
"As the Lord Lieutenant of Hertfordshire, and Her Majesty's personal representative in the County, you have my deepest sympathies, and I will do all I can to help honour the memories of those who have died.
"In due course, when the dangers associated with the pandemic have been overcome and the restrictions have been lifted, I will lead remembrance services and memorial events in Hertfordshire to honour the memories of those who died while the restrictions were in place.
"Until then however I think many might find it helpful publicly to record and acknowledge the loss of loved ones during the restrictions, and I have set up a virtual Book of Remembrance to enable people to do this."
The website also features a video message from The Prince of Wales, who is supporting the book as a way of honouring the memories of those who have died.
He said: "This virtual Book of Remembrance is here to help us remember, not just to recall our loss and sorrow but also to be thankful for everything good that those we have loved brought into our lives and all that they have given to others.
"We give thanks for how our lives have been woven together with theirs and through this book you are invited to share their lives with others so that we, and those who follow us, can all remember what has been and build together a better and more hopeful future."
A message for the book can be written here.