London Colney Parish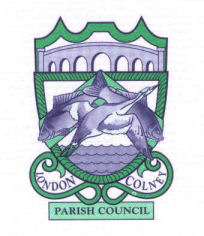 When we were aware of the impending lockdown and the need to self-isolate for our most vulnerable residents, London Colney Parish Council set up a good neighbour scheme which is open to anyone in London Colney who is at high risk due to age or a medical condition.
We have a bank of volunteers who have come forward to help.  Volunteer undertake basic shopping tasks, pick up prescriptions or just have a chat.  To date, we have a regular group of over 30 volunteers who are currently helping 62 isolated households/individuals. A safeword is agreed with the person who needs help, which is shared with the volunteer.  That way, they know that the person calling them is bona fide.  The parish council can take card payments for the shopping over the phone and reimburse the volunteer.  That way, no cash has to change hands.
In the first 4 weeks of the scheme, we have taken 205 phone calls and processed payments for 61 shopping trips. Many more prescriptions have been collected and shopping trips made by our volunteers without our knowledge or payment processed.
We've taken referrals from Communities 1st, Doctors, pharmacies, probation service, social services, relatives/neighbours, the food bank + more. We have assisted our vulnerable with broken tv/aerials, broken washing machines, heating problems x 3, dental emergencies, unwelcome visits from MICE, broken glasses and much more.
A lot of the people seeking help have come from either our over 60's seated exercise class or the lunch club which the parish council runs and is open to all residents.
We're finding that a lot of the people who call us are now getting lonely so the Vicar of St Peter's Church, Rev Pat Jones is making regular phone calls for a friendly chat.  Rev Adrian Wood is running the Churches Together Foodbank which is based at the Baptist Church and can help with emergency food parcels.
If you know of someone who needs help or you can volunteer yourself, please call 01727 261104.