Sandringham School – Personal Protective Equipment for front-line Staff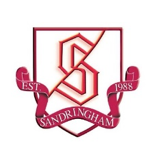 Sandringham School decided to get involved to help to alleviate the problems of providing Personal Protective Equipment for NHS, Care and other front-line staff. Members of the Design and Technology department have made 600 face masks and distributed them to NHS staff in the locality. This community effort has been greatly appreciated by those who have received the masks. Typical of the responses was this from one of the General Practices in the town:
We are so grateful to Sandringham for this tremendous contribution to support us in our work of combatting Covid-19. You cannot imagine how much it means to us that people are supporting us in these difficult times.