STAHS Teachers support the NHS through Innovation and Donations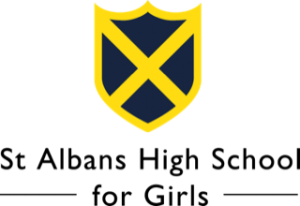 Although the school site is now closed, STAHS has been busy sourcing resources to help the NHS. To date, STAHS has donated 300 pairs of goggles, 500 plastic aprons, 50 sets of disposable coveralls and 4,000 pairs of nitrile gloves to go to the NHS Harrow CCG for distribution to medics and care workers throughout Harrow and Brent. STAHS had already donated a supply of goggles to Harpenden doctors, which were gratefully received.
The School's outstanding Design and Technology teachers have also been using school resources to produce multi-use, sterilisable visors for medics treating Covid-19 patients – so far they have produced over 900 visors using an innovative new process, and are hoping to make a further 200 in the coming weeks.
Four members of staff – Thomas Walland, Tim Parker, Dan Fitzgibbons and Wendy Emes – have not only produced visors based to the specification sent by NHS Harrow Clinical Commissioning Group but have redesigned the process to reduce production time from four and a half hours to about 50 minutes.
To date, the team has produced 620 visors for NHS Harrow using a mixture of 3D printed and laser cut designs and another 85 visors using the 3D printed designs which were delivered to Lister Hospital. In addition, 235 3D printed and laser cut visors are due to be delivered to Hemel Hempstead. Extra materials have now arrived and they hope to produce a further 200 visors on the laser cutter.
Additionally, many students and staff are volunteering in various roles to assist the NHS, on top of their study and work commitments to STAHS.
The NHS has not been the only beneficiary, with over 100kg of food from the school kitchens donated to Open Door – a local homeless charity.