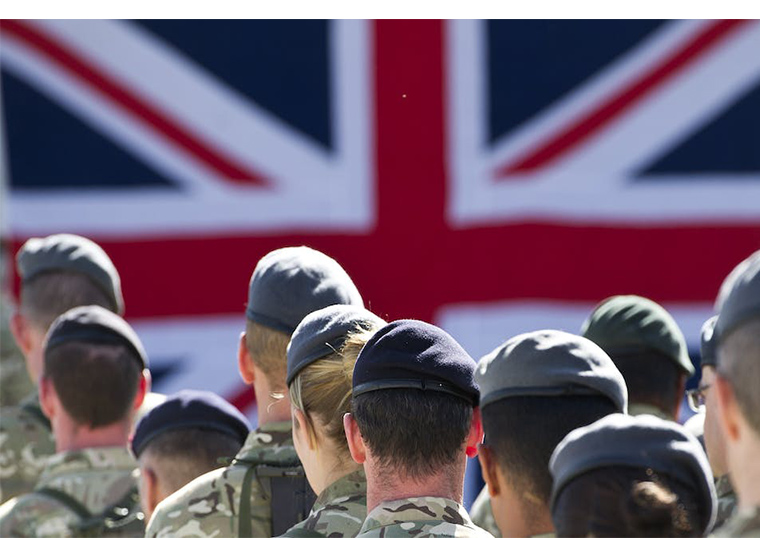 The local NHS is reminding members of the Armed Forces community of the NHS services designed and available to meet their needs.
One of the newest services is Op COMMUNITY, a support helpline where the Armed Forces community, including reservists, veterans and their families, can telephone or email to have their health and care questions answered. Run by the Hertfordshire and West Essex Integrated Care Board (ICB), Op COMMUNITY means there is one single phone number and one single email address for the Armed Forces community living in Hertfordshire and West Essex to call if they have a medical enquiry and are not sure where to go. People calling into the helpline will be signposted to the most appropriate NHS or community service available in their area.
The helpline can assist with:
Liaising with other organisations to make sure any existing care taking place in one area, is transferred quickly and efficiently to another area to provide continued care and support
Seeking ongoing treatment where required especially moving in and out of new quarters
Providing advice, guidance and support on how to use the NHS, including registering with a GP, especially Veteran Friendly accredited practices
Directing callers to the people and community organisations that can best help with their enquiries such as social prescribing and the large range of military charities available
Members of the Armed Forces Community who require extra mental health support can benefit from the Op COURAGE service. Provided by the Essex Partnership University Foundation Trust (EPUT), Op COURAGE supports people with anxiety, depression and substance misuse, as well as more advanced mental health conditions and psychological trauma. It also helps address other areas, such as housing, finances and relationships for those it takes on.
Op COURAGE is a veterans mental health and well-being service and is available via self-referral or by asking a family member, friend, GP, or charity to contact Op COURAGE on an individual's behalf.
Veterans who are in contact with the criminal justice system can receive emotional and practical support from Op NOVA.
Commissioned by the NHS and delivered by the Forces Employment Charity, Op NOVA enables veterans to access specialist support in areas including health, housing and employment. Both Op COURAGE and Op NOVA are dedicated East of England regional services.
Dr Jane Halpin, Chief Executive at Hertfordshire and West Essex Integrated Care Board (ICB), said: "The ICB is working hard with partners to ensure veterans living in the area can access healthcare quickly and easily. We know it can be challenging to know where to turn, but the Op COMMUNITY service will support them whatever their healthcare enquiry."
Harper Brown, Director of Integrated Specialist Care at Hertfordshire and West Essex Integrated Care Board (ICB), added: "Our Armed Forces perform an invaluable service to the country and our communities. It is only right that we provide them with the care and support they need for their physical and mental wellbeing."
"By bringing together NHS providers and charities to offer support through dedicated channels such as Op COMMUNITY, Op COURAGE and Op NOVA, callers can be assured they will receive the help they need in a timely manner, with compassion and understanding."
Veteran and Armed Forces support does not end with the NHS. Local authorities also have a range of support available including housing, employment and social care.
Members of the Armed Forces community who want to contact the NHS services can contact: