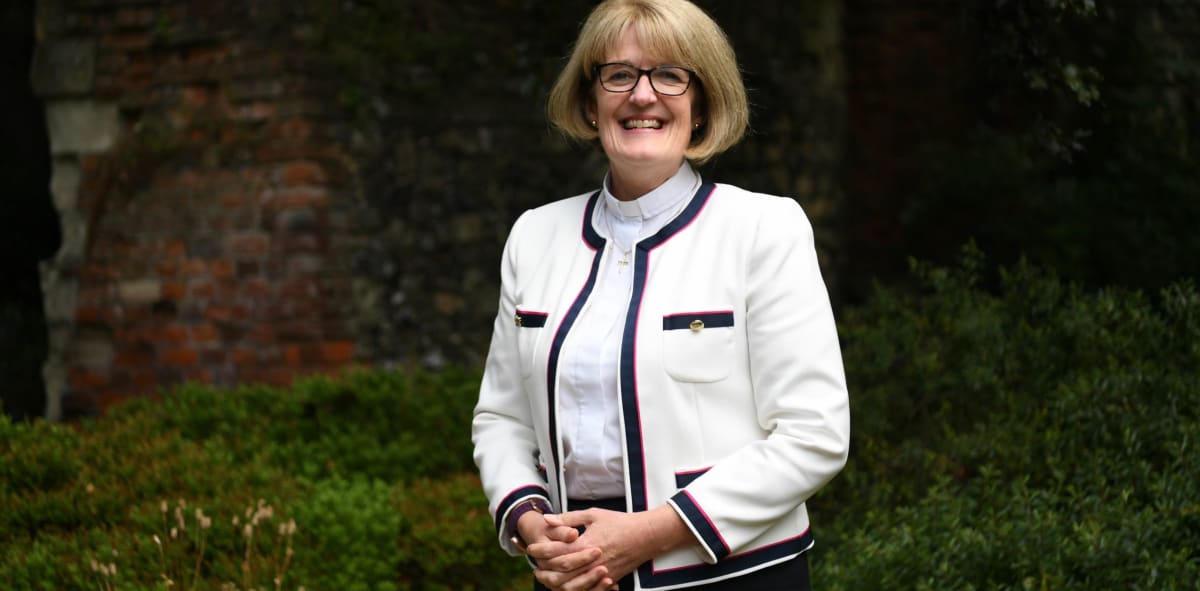 The Lord-Lieutenant, together with the Lord-Lieutenant of Bedfordshire, The High Sheriff Lionel Wallace, Past Lord-Lieutenant Dione Verulam, DL Gerald Corbett and many others were introduced to the new Dean of St Albans – The Venerable Jo Kelly-Moore.
Joanne was educated at Victoria University of Wellington and the Law Society of New Zealand. After a career in the law in Wellington and London she completed a theology degree at the Bible College of New Zealand, followed by graduate studies for ministry at St John's Theological College in Auckland. Joanne served her title at St Aidan's, Remuera in the Diocese of Auckland, and was ordained Priest in 2001. Becoming Vicar of St Aidan's in 2004, Joanne took up the additional role of Chaplain for Corran School for Girls and in 2005 was appointed Acting Archdeacon of Auckland for the duration of 18 months. Joanne became Dean of Holy Trinity Cathedral, Auckland in 2010. In 2017, Joanne took up her current roles as Archdeacon of Canterbury and Residentiary Canon at Canterbury Cathedral.
The Lord-Lieutenant said: " I was delighted to briefly meet Jo and her husband but look forward to properly welcoming her to Hertfordshire in the coming weeks and to working together on so many issues around the county…however she did say that our support in international rugby and cricket may differ…!