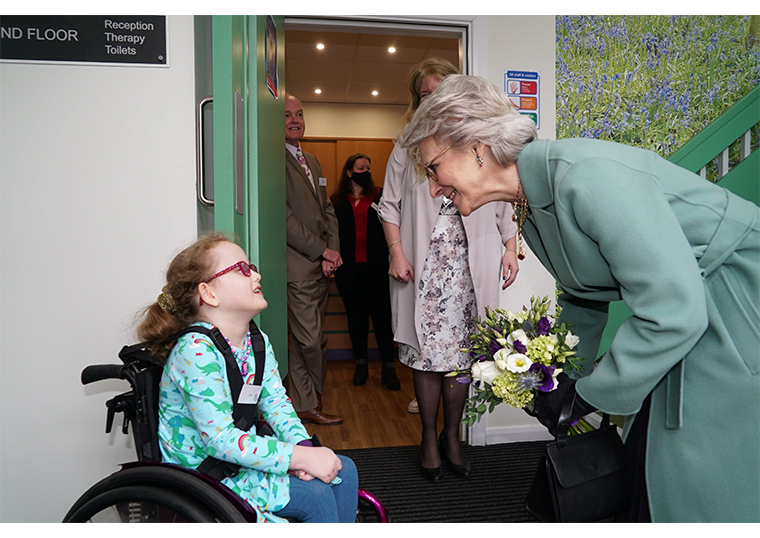 On 24th February, the Lord-Lieutenant was delighted to have received HRH The Duchess of Gloucester at the Bobath Centre in Watford.
The Lord-Lieutenant said, we met many inspiring people-non more so than Daisy. Proud to have this important facility in Hertfordshire.
For the last 65 years, Bobath Centre has been supporting children like Daisy who live with cerebral palsy. The Duchess of Gloucester has been their Patron since 1984 and this week joined in with their anniversary celebrations.