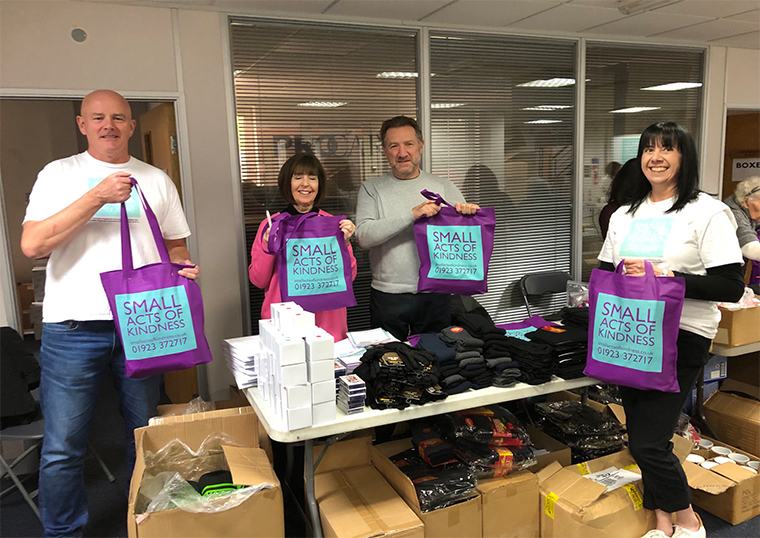 On 26th October 2021, the Lord-Lieutenant together with his wife Celia attended the premises of Small Acts of Kindness to assist with the packing of Winter Bags.
Small Acts of Kindness, founded by Lynne Misner, is one of this year's recipients of the Queen's Award for Voluntary Service. A charitable organisation sourcing and distributing practical gifts for older people in Hertfordshire.
The Lord-Lieutenant and Celia helped pack some of the 7000 Warm Winter Bags.