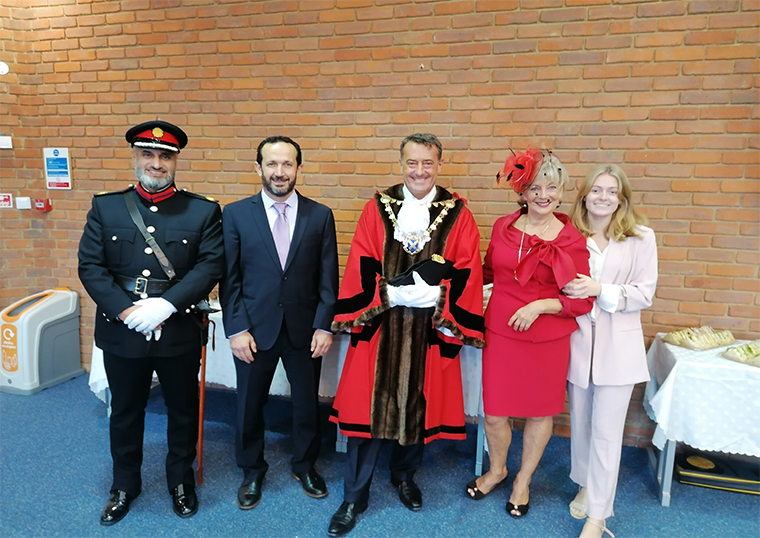 On 17th October, Akhtar Zaman DL represented the Hertfordshire Lieutenancy at the Civic Service ceremony held at the St Albans Abbey For St Albans Mayor, Councillor Edgar Hill. The Service was led by the Acting Dean of St Albans Kevin Walton.
Mayor Hills' chosen charity is Youth Talk, and prayers were read by three representatives from this charity.
The wonderful service at the St Albans Abbey was followed by a reception at the District Council Offices.