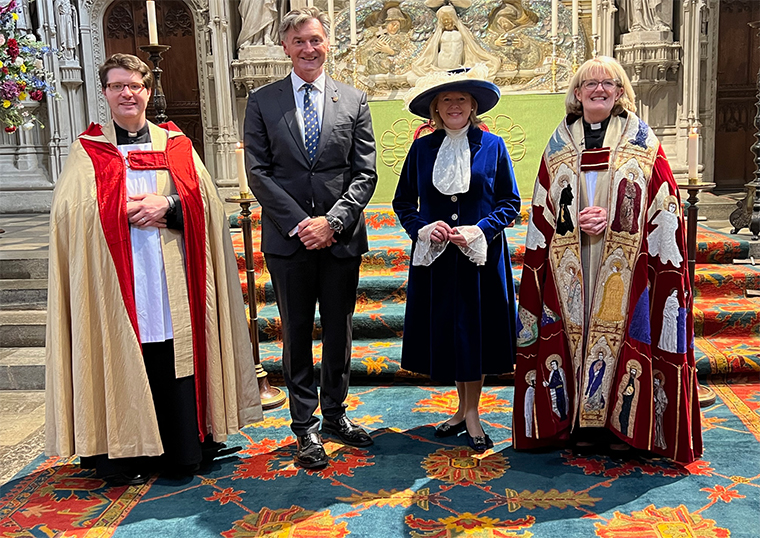 On 30 July 2022, the Vice Lord-Lieutenant of Hertfordshire, Ant Chapman was delighted to represent the Lord-Lieutenant at the Service of Choral Evensong, including the Reburial of Abbot John of Wheathampstead at St Albans Cathedral on 30th July 2022.
Abbot John of Wheathampstead joined St Albans Abbey when he was 16 years old and became Abbot in 1420. He later became one of the most prominent literacy figures in 15th Century England before dying on 20 January 1465.
The burial site of Abbot John of Wheathampstead was unknown for 480 years before being discovered unexpectedly in 2017 during renovation work at St Albans Abbey. The laying to rest again of Abbot John of Wheathampstead was conducted by The Very Reverend Jo Kelly-Moore, Dean of St Albans. The service featured wonderful music which beautifully reflected this special and historically important moment for the Cathedral.