Lord-Lieutenant's NHS Trusts and Hospices Wish Lists Appeal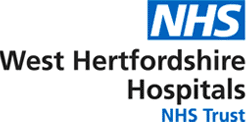 The Lord-Lieutenant discussed with the Chairs of the East and North and the West Herts NHS trusts together with the PAH trust in Harlow (which covers a large part of East Hertfordshire) and asked for their wish lists of most needed items, and he has now included the wish lists from the eight Hospices serving Hertfordshire.
Attached are the wish lists of items required by the local NHS Trusts and the hospices. Please help as much as you can and distribute amongst your contacts. To avoid creating additional work for the NHS and the hospices, you are kindly requested to make all offers via the Hertfordshire Lieutenancy – lieutenancy.office@hertfordshire.gov.uk.  Should you wish to donate financially please use the same e-mail address.
Donations are being directed to the Hertfordshire Community Fund who are administering on behalf of the Lieutenancy and ensuring those donations are received by the Hertfordshire Hospices. Any donation should be advised to the Lieutenancy office e-mail and should be marked "Hospice Appeal".
The hospices, unlike the NHS, are small independent charities who rely on their own efforts to raise most of their funding-usually about £5-7 million per annum. The majority of this comes from their retail outlets all of which are currently closed. However, they are all busier than ever as their end of life care becomes more relevant as we continue to live with Covid-19. Their role in the community now and in the future is of paramount importance.
If you would like to support the appeal please complete and return a gift aid form which can be downloaded here.
Thank you for your much-needed support.
Herts Hospices Wish List Appeal