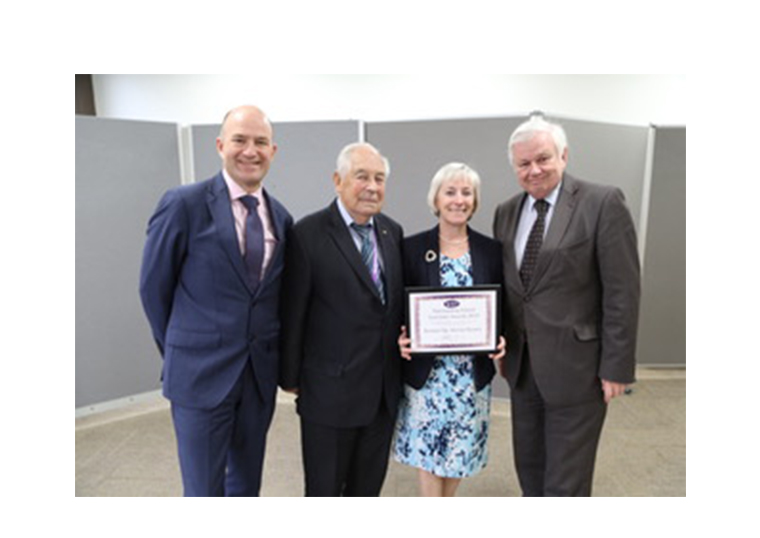 Marion Brown DL was nominated by Verulam School for Hertfordshire "Outstanding Governor of the Year" 2019. She was shortlisted as a Finalist and was a 'runner up' overall.  Verulam School received £250 as a result of the Award. The event is organised by the Hertfordshire Association of School Governors.
Marion stepped down as a governor last Summer after six and a half years but continues to be involved in the school through Curriculum Enrichment Days, the annual Business Enterprise Conference and assisting with mock interviews for the Sixth Form.
In the photo (left to right): Andrew de Csillery – Managing Director of Herts for Learning, Michael Taylor – Chair Hertfordshire Association of School Governors and Terry Douris – Hertfordshire County Council Executive – Education.