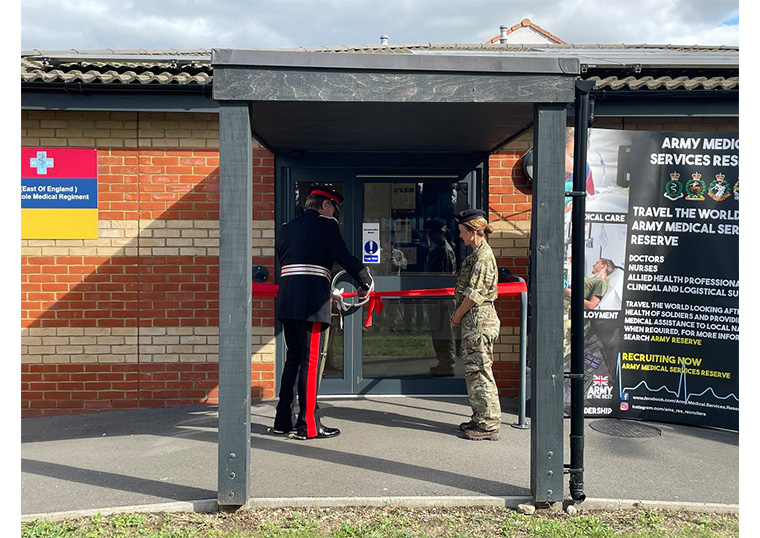 On Saturday 23rd September, Lord-Lieutenant, Mr Robert Voss CBE CStJ, officiated the opening of a brand new Army Reserve Centre in Hitchin. As President of East Anglia Reserve Forces and Cadets Association, he welcomed to site the newly established 162 Hospital Squadron, 254 Medical Regiment; a unit that specialises in providing the very highest standards of emergency medicine and healthcare for soldiers on operations.
Mrs Jane McCue, Honorary Colonel of 254 Medical Regiment, said; "It was a pleasure to host the Lord-Lieutenant at the opening of the Army Reserve Centre in Hitchin. The building is a fantastic, modern facility that will enable Reserve soldiers and cadets, to work and train in comfortable, fit-for-purpose surroundings. The formation of 162 Hospital Squadron, part of 254 (East of England) Multi-role Medical Regiment, will ensure that these premises are fully utilised for some time to come."
Many dignitaries and guests from across region, including the High Sheriff of Hertfordshire, Mrs Liz Green, were all given a tour of the building and had the opportunity to meet and interact with soldiers from 254 Medical Regiment and 3 Royal Anglian (also based at site) and the Hitchin Army Cadets.