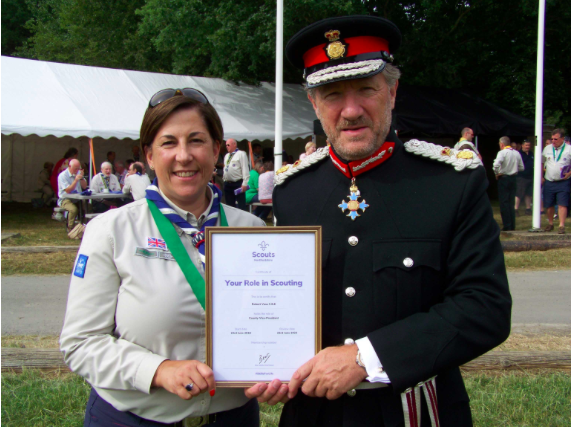 With the success of the vaccination programme, we can now see light at the end of a very long dark tunnel and we must prepare for life to start to return to some form of normality. However, I have been incredibly impressed with what The Scouts in Hertfordshire have managed to achieve during the last 12 months despite the unprecedented difficult circumstances.
But let us now look forward to the good times that are coming and from 29th March face-to-face Scouting will at last recommence. From then on we all hope it will be "onwards and upwards" as Scouts get back to what they do best-being together, enjoying outdoor activities and helping others.
The three key words I am repeating as we start our journey towards normality are compassion, gratitude and hope-and these are words that I believe fit well with the Scouting ethos.
I am certainly looking forward to meeting everyone again and to being at Phasels Wood hopefully for the AGM in June and seeing Scouts out and about. I must also express gratitude to the adults and leaders who have supported our Scouts during the lockdown. I am immensely proud to be President of Hertfordshire Scouts.
As the song goes (well almost) – we will soon be riding along on the crest of a wave and the sun really will be in the sky.
ROBERT VOSS CBE CStJ
The President of Hertfordshire Scouts
HM LORD-LIEUTENANT OF HERTFORDSHIRE