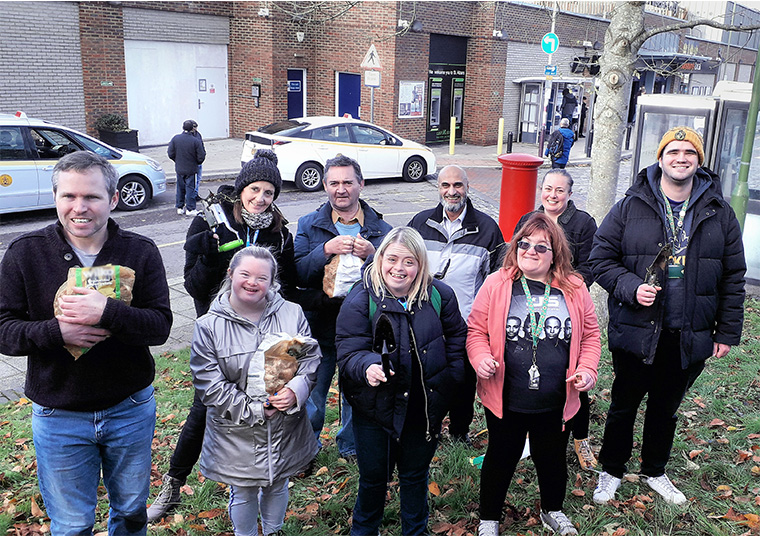 Deputy Lieutenant Akhtar Zaman was absolutely delighted to be asked by GTR to help plant flower bulbs at the St Albans railway station on 22nd November 2022. Together with enthusiastic members of the Daylight Club, a group of adults with physical disabilities, a thoroughly enjoyable time was had by all; the sun shone and there was even a club member providing some song accompaniment.
Congratulations to GTR for another initiative involving members of the community.
Also in attendance was local ward councilor, Jacqui Taylor.