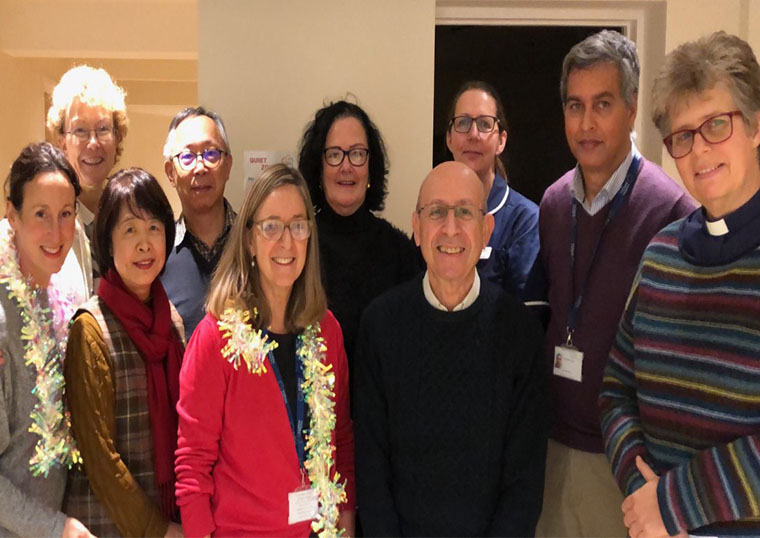 On the 13th and 15th December 2018 Deputy Lieutenant Dame Claire Bertschinger, participated in the annual "Light up a Life" events held at St Clare Hospice in Harlow in memory of those who had died.
For the first time this event was opened up to all faiths and none. The Reverand Alison Taylor facilitated the event where Dr Khan read from the Quran,  Rabbi Shillor read the Mourners prayer, the local Soka Gakkai Buddhist Order chanted, Humanists read a poem and carols were sung, accompanied by the Salvation Army. Over 250 people attended the events.
St Clare Hospice is a local charity that care for people across East Hertfordshire and West Essex border, providing free, compassionate care and support to adults with life-limiting illnesses, their families and carers.